Make a difference this summer.
Build low-income houses, live with other Jewish teenagers and explore a new corner of the U.S.
Be a part of AJSS!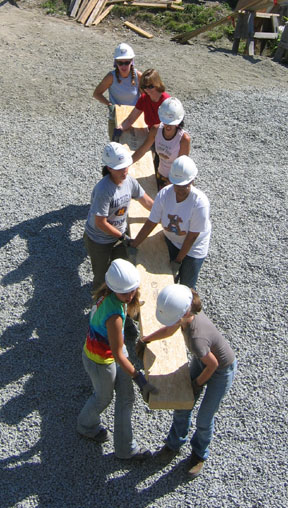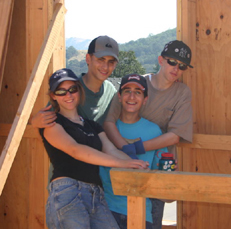 In 1951, the American Jewish Society for Service (AJSS) began its innovative summer program of community service by Jewish teens. We are proud to carry on the vision of our founders, offering an outstanding experience of tikkun olam (repairing the world) in our six-week summer camp work projects.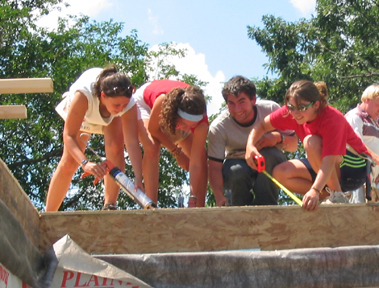 BREAKING NEWS:
AJSS to Help Hurricane Katrina Victims in 2006
In the wake of the devastation of Hurricane Katrina, AJSS will conduct at least one of our 2006 projects in the Gulf area. AJSS has a long time partner, The Southern Mutual Help Association, that serves families in need in 29 parishes in Louisiana. Our four previous partnerships with this wonderful organization have been deeply meaningful, for our teens and for the local communities. We look forward to working with them again in 2006.
WANT TO LEARN MORE?
Browse the buttons on the left for more information, or download our latest newsletter. Or call Carl and Audrey Brenner, Executive Directors, at 973.443.0404.
WANT TO APPLY?
Our Camper Application Form is online!
ARE YOU INTERESTED IN BEING A COUNSELOR AT AJSS?
Our counselor information page is where to begin the process.
---
American Jewish Society for Service
15 East 26th Street Room 916, New York NY 10010
Tel: 212.683.6178 Fax: 973.443.9199
www.ajss.org info@ajss.org
Last modified: 15 August 2006 © 2006